I started my complaint about Rogers
here
on the 27th of September then moved on to more issues
here
on October 1st, regarding my lost cellphone and my issues in reordering the same (or similar phone). Both times I was assured that after October 14th I could reorder my
Corby Pro
for $19.99.
I called, bright and early, on the 15th to order my phone. It was a poor connection so I missed the representative's name. However he assured me repeatedly that it was the same phone I had originally and it would arrive within five business days. The only part that confused me was, when he was hanging up, he commented that there would be a $15-something charge on my bill; four dollars less than what I was expecting. My biggest concern was that he'd sneakily sent me my
original
phone, the one I replaced this spring, the
Motorola Krzr
.
I hadn't received any messages regarding my phone or an attempted delivery so called Rogers to check for a tracking number. This time I got Amanda as a representative. She checked through the notes and commented that the previous rep noted he was sending me a 3410 phone but there was no sign of shipping information. I googled the phone and came up with this: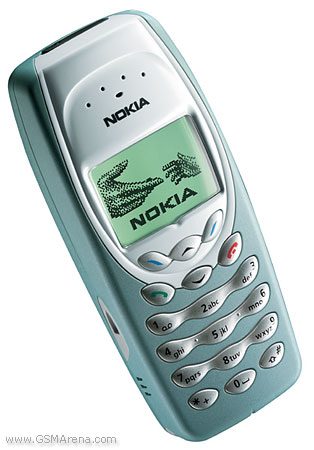 Unless he was not only drunk but blind as well, there's no way he could have mistaken this for the Corby Pro. And, talk about a complete slap in the face, the one thing I've stressed with every customer representative is I
need
to have a camera. I scrapbook and photography is very important. The only two things I look for in a phone is that it can send and receive calls and that it has a decent camera. This phone is 9 years old, discontinued, and doesn't
have
a camera! My old phone was a huge step up from this one. At least it had a 2MP camera (and is four years newer).
The best Amanda could offer was the same Samsung phone Bob offered back on October 1st. I explained I'd already turned that phone down. Then she brought up the "upgrade fee", something that had never been mentioned before. Oops... while every representative explained I'd have to pay $19.99 for the phone, no one had mentioned a $180 upgrade fee. I freaked, wanting to know why
no-one
had mentioned an upgrade fee before, not even the manager Chris. Oh, I'd spoken to a manager before?
That was when I got Jevan on the line. I don't know if I've spelled her name right. The email she promised she'd send at the end of the call hasn't arrived yet. She went through the "manager's list" and found my phone then offered a $39 upgrade fee instead (on top of the $19.99). I took it.
At this point I've been without a cellphone for a month... a cellphone I just paid $35 for (on top of my upgrade fees). I'm just hoping I'll have my phone back in the next few days and that this is the end of my Rogers issues.